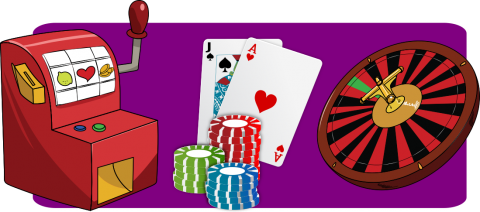 There have been many times as we've had issues with gambling in professional sports. Perhaps the most famous was Pete Rose's lifetime ban from baseball, for betting on games while a player-manager. Also well known is Tim Donaghy who was convicted of federal crimes (in addition to losing his job as an NBA official) for wagering on games he officiated and thusly manipulating the outcome.
But I never thought I'd hear of a TV announcer placing wagers with a PGA tour golfer. Unfortunately, a recent article on awfulannouncing.com contained exactly this bombshell for serious fans of the game of golf. It centers around this quote from CBS golf announcer Gary McCord:
When I was in the TV tower, every time Phil got to my hole, Bones [Phil Mickleson's caddie] would look up at me and I would flash the odds. If Phil had a 15-footer, I'd flash three fingers, which meant the odds were 3-1. If he was 60 feet, I'd give him 2-1 on a two-putt. Bones would go down and whisper in his ear and Phil would look up at me and shake his head, yes or no.

I can't tell you how many wadded-up twenties I threw out of the tower, until the Tour found out about it and I got word through CBS I was no longer allowed to gamble with Phil while up in the tower.
Honestly, I'm surprised all that became of this was a "cut that [bleep] out" from CBS to Mr. McCord, and probably the same to Mr. Mickleson from the PGA. The amount of the wager doesn't matter here; Mr. McCord makes reference to "wadded-up twenties" which would indicate perhaps the base value of the bet was $20, admittedly a rather small sum for a professional golfer.
Whether or not this is allowed under PGA and USGA rules, it's still ethically and morally putrid at an event prominent enough to be shown on television. It's things like this that blacken the image of the game of golf. As it is, golf is already widely known to be one of the more expensive sports. In addition, among other things, golf is known to have many players with a penchant for swearing (not that it's the only such sport or game, mind you). I observed a framed cartoon on one clubhouse wall featuring a diplomat: "On recent trip to the U.S. observed honorable Americans on place called golf course playing game called 'ah shit!'" As humorous as some may find it, this anecdote highlights the fact that profane outbursts do not help advance the sport of golf­—or for that matter, just about any sport or game.